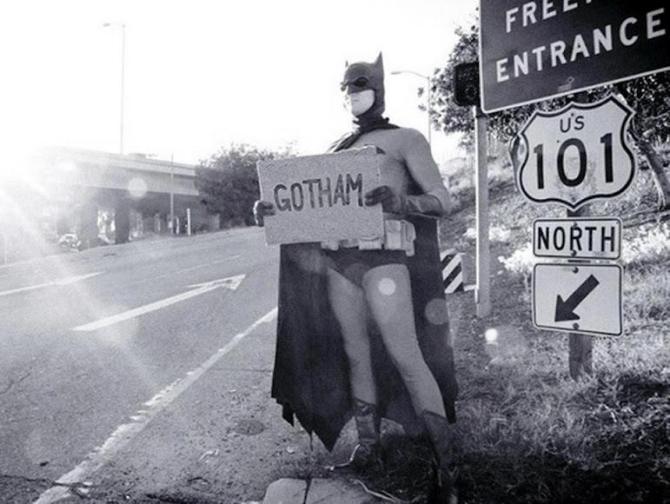 Ever since Adam founded this blog, it has become a great forum for describing how free-market economics intersect with urban issues. But the term Market Urbanism itself has remained under the radar, especially compared to ones that encourage more government intervention for cities, like "Smart Growth." I've always thought that Adam's term deserved more mainstream cache. So I'm traveling cross-country to write a book about it.
My name is Scott Beyer, and I'm a 29-year-old urban affairs journalist from Charlottesville, VA. This week, I began a 3-year trip that will include month-long stays in 26 major cities, and visits to hundreds of smaller ones. Part of this is to continue work as a columnist for Forbes and Governing Magazine. But mainly it is to write a book that I've tentatively titled The Sparks From Within—How Market Urbanism Can Revive U.S. Cities.
My inspiration for this trip dates to my late teens, when I moved to New York City. I quickly become so enthralled with the fast-paced culture and diversity of urban life that I saved up some money to backpack the nation's other cities. This continued on and off through my twenties, as I visited the nation's 100 largest, burning through several Greyhound "Discovery Passes," hitchhiking dozens of rides, and even once hopping a freight train from Jacksonville to New Orleans.
I had first expected that these cities would be as dynamic as New York, but was surprised to find otherwise. On one hand, numerous ones had declined despite decades of U.S. population growth, and now had neighborhoods that would embarrass a Third World country. And even many successful ones lacked a certain gravitas, with downtowns that hollowed out after 5pm.
Why were so many cities like this? That question inspired a research period after I returned home that extended for several years. My main conclusion was that U.S. urban failure did not result only from global forces like deindustrialization, but because of counterproductive government policies. This began with post-WWII federal policies that encouraged suburban flight, such as slum clearance, highway subsidies, and loan programs favoring single-family homes. When this caused industry to leave, many cities, feeling desperate, adopted their own aggressive policies, and have maintained this heavily-centralized model ever since. In most large cities today, powerful bureaucracies—bolstered by regulatory authority and gobs of federal money—dictate where and how growth happens. Rather than enlightened decision-making, this administrative model has produced a comedy of errors, as America's cities are dominated by high taxes and regulations, political machines, rent-seeking, cronyism, property confiscation, and sometimes plain corruption.
What I also learned through research, though, was that this model had inspired numerous pro-market, small-government reforms for cities. These have included charter schools, defined contribution pensions, one-stop shops for business permits, zoning deregulation, and whatever else liberalizes economies and reduces the dead weight of government. These reforms have been explained in depth by various commentators—mostly on the right—but have always floated around separately. I would like to combine them into a single policy blueprint that would make U.S. cities more competitive in the 21st century. I thought the term "Market Urbanism" was catchy, and because Adam's blog advocates for these policies, I asked him about expanding the concept into a book.  He told me to go for it.
During the trip, I plan to write about 26 different reforms, using each as a chapter for a given city. These chapters will be divided into 5 sections, dealing with housing, transportation, business climate, public services, and finance. This localized, case-study format will help me explore the details of how each reform would help a specific city—and who now opposes it.
What do I hope to accomplish from this project? I would like to bring the term Market Urbanism into public consciousness, and into direct competition with the moldy prevailing wisdom of America's cities. For decades, this wisdom—moving from academia on through city hall—is that urban problems must be solved through more government. The point of my book is to explain why market alternatives would solve them better—while making cities denser, faster-growing, more affordable, and more livable.
I would encourage the readers of this blog to follow my project, either through my website, BigCitySparkplug.com, or my Forbes profile. I should also note that every Friday, I'll be providing updates on MarketUrbanism.com from the road, including links to articles I've written that week, research I've encountered, or whatever else may be on my mind. I hope over these three years that I can connect with my fellow Market Urbanists, and if I happen to be in your city, please don't be shy about reaching out, as I prefer learning about places through the locals. But at very least, I hope to bring America's cities alive for you via the web, as I report on them directly from the streets.
Reach out to Scott about his travels: